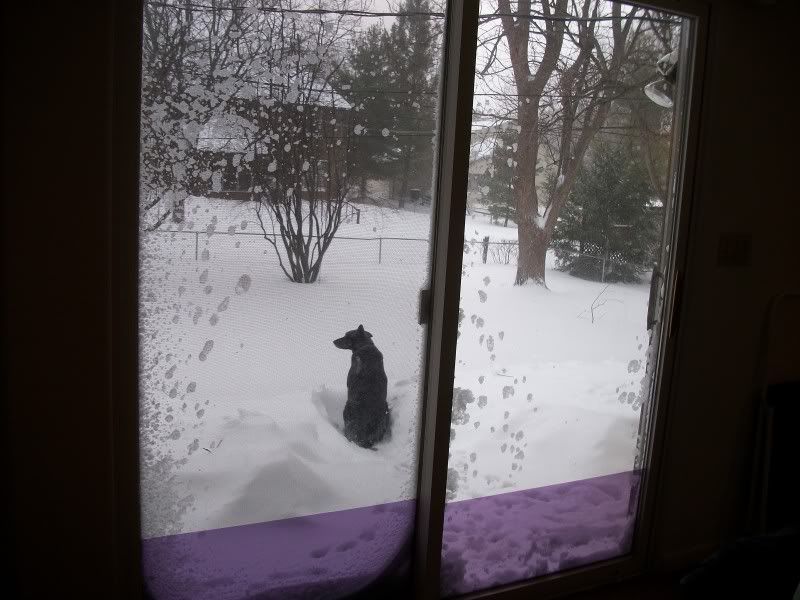 Snow has fallen so deep! School has been closed for 2 days already. Hopefully tomorrow things will be back to normal. As dangerous and inconvenient as it is, it is lovely. We made a pot of veggie soup and are staying warm.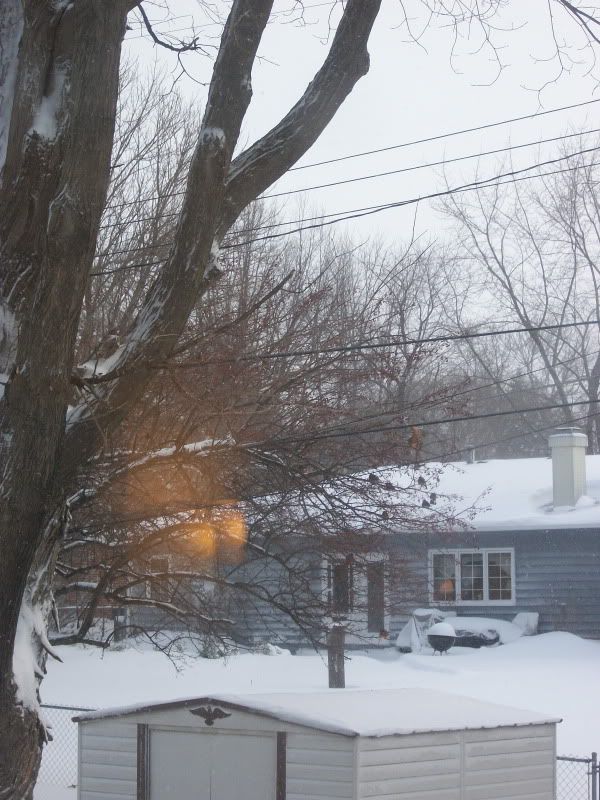 It's hard to see the squirrel and all the robins in this tree, eating the berries. We never have robins in winter, everyone is talking about how bizarre this is.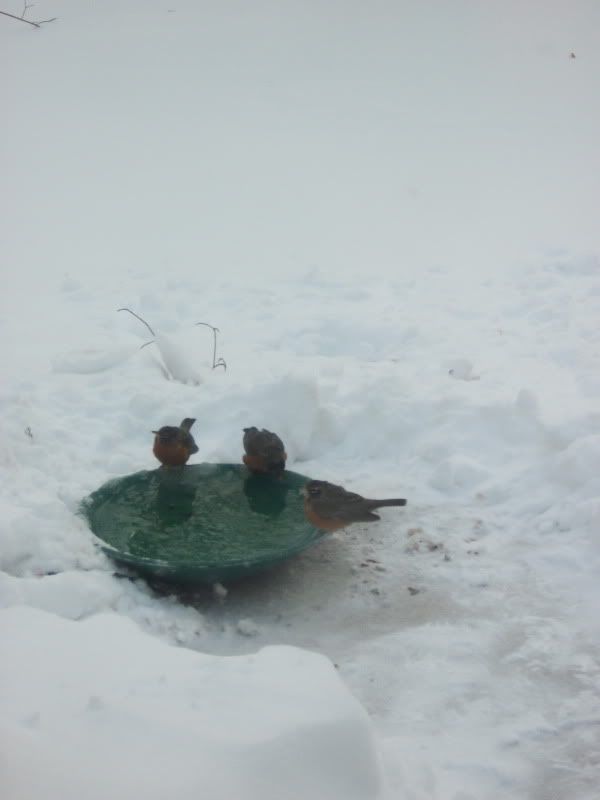 We had to dig my heated birdbath out of the snow! The robins immediately came for a drink.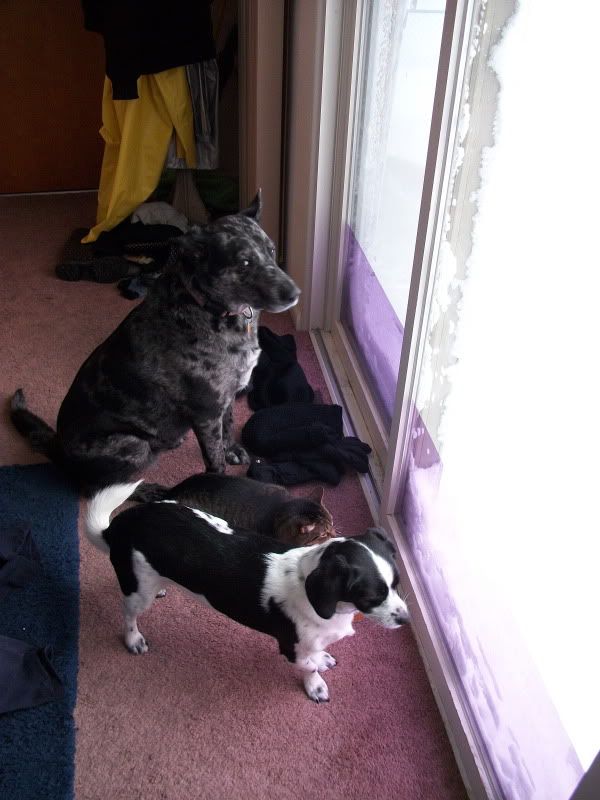 the pets wanted to eat the birdy smorgasboard!